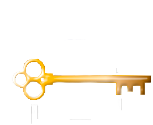 Ramat Beit Shemesh Real Estate
Real Estate Agent in Ramat Beit Shemesh
For over 21 years Lemkin Realty has been the premier real estate agency in the Beit Shemesh area.

Ramat Beit Shemesh Aleph
Dolev
Revivim
Givat Shilo
Mishkenos Yaakov
Mishkafayim

Ramat Beit Shemesh Gimmel
Gimmel 1
Gimmel 2

Ramat Beit Shemesh Daled
Ramat Beit Shemesh Daled is still being built with a total of 8,000 homes and apartments This will be built in 3 phases; Daled 1, Daled 2 and Daled 3. Daled 1 and Daled 2 will have 3,000 apartments, and Daled 4 will have 2,000 apartments.
Ramat Beit Shemesh Hey (Neve Shamir)
The Neve Shamir Neighbourhood is planned to include 2500 new apartments. Neve Shamir is located southeast of Beit Shemesh and overlooks the Natif National Park
Beit Shemesh
Sheinfeld
Nofei Aviv
Givat Savion
Givat Sharet
Nofei Hashemesh

Contact Us