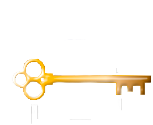 For further information, please complete and send the form below:
Address: Nachal Raziel 3/3 Ramat Bet Shemesh
Recommendations for Lemkin Realty Lemkin Realty has helped hundreds of people to buy and sell their homes inRamat Bet Shemesh for 15 years.
D. Dipoce
When we made Aliyah in November of 2013, Barbara Lemkin helped us buy an apartment in Ramat Beit Shemesh. Barbara worked very hard to find the right place for us, and she succeeded We are very fortunatethat she was the realtor with whom we worked because she knows the area very well and she knows many community members. She was attentive and was always available for us. She made us feel welcome then,and she is still part of ourlives now. Barbara is fluent in Hebrew, French,and English We wouldhighly recommend Barbara Lemkinfor your home shopping and or renting needs
Natan & Yehudit Kotlyar
Within the last year, Barbara Lemkin assisted us with both selling our apartment and finding one better suited to our current situation. Throughout the process, Barbara was consistently and patiently "there for us," successfully addressing each issue as it arose. Barbara is outstanding! It was a pleasure to work with her.
Chaim and Dina Stepelman
"When we put our apartment on the market we were flooded with calls from real estate brokers interested in bringing potential buyers over. We were surprised at how many brokers came with their clients, without seeing the apartment first themselves. And then there was Barbara Lemkin Realty. Barbara and Ari Soller surveyed our place from head to toe, giving us suggestions how to make our apartment look more appealing, airy and spacious (than it already was!) before they even considered bringing over clients. The enthusiasm and interest that they exuded when talking about our apartment and showing it to their clients made us almost not want to sell it ourselves! We highly recommend Barbara Lemkin Realty!"
Bryna and Yaakov Fink
"As new Olim from the U.S., my wife and I don't know what wewould have done to find a great selection of Rentals and Properties for sale without Barbara. She is simply the best, most experienced, honest Real Estate professional. She was much more of a "Consultant" than a Sales professional. Don't waste your time, USE HER."
Aharon Ungar
"Lemkin Realty was a pleasure to work with. We had very specific guidelines as to how we wanted the sale of our apartmenthandled. Barbara and her staff were very careful to abide by them. In addition, for most of the time that our apartment was on the market we were not even in the country so we relied on the Lemkin team tremendously. I'm happy to be able to say that they were on top of things every step of the way—they even helped walk us through the bureaucratic maze of regulations and paperwork necessary to finish the deal. I strongly recommend Barbara and Lemkin Realty."