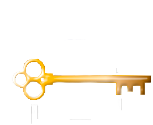 Ramat Beit Shemesh New Projects
Givat Shilo – New Anglo Kehilla Adjacent to Ramat Shilo
This project is located in the Givat Shilo area of Beit Shemesh, Israel's fastest growing and most sought-after city. The project promises a high standard of state-of-the-art and smart living that puts you and your needs first.
​
The complex consists of seven 14-storey towers, comprised of a variety of penthouses, garden apartments, and 4/5/6-room apartments. They are designed to the highest and most exclusive smart and green standards. Additionally, every apartment includes a sukka porch, parking and a storeroom.
​
Adjacent to the residential area, within the heart of the complex, are community and cultural centers, a gym, office space, synagogues, a commercial area, cafes, and restaurants that cater to the needs of the residents. Several schools, religious educational institutions, entertainment facilities and commercial centers can all be found nearby. It is a perfect integration of everything your family could possibly want or need.
​
The Perfect Location – Between Mountain and Plain
A life of equilibrium is one that's at the center. The project is strategically located – midway between Tel Aviv and Jerusalem, between the mountains and the plain, between the heart of nature and the bustle of city life, affording your life a fascinating new dimension.
Residents will enjoy access to the train, public transit, central roads, and dedicated bike lanes, as well as pedestrian walkways that provide a simple and accessible solution for getting around easily. Along with its accessibility, the project's location lets you enjoy both a pastoral and urban setting simultaneously. A short walk takes you into the heart of nature for some fresh air and a fresh perspective, a hike or a breathtaking view.
​
A Life Where Your Neighbours are Your Community and Your Family
The Project community is warm and welcoming. You can count on your neighbours for more than just a cup of sugar. The proximity of the Ramat Shilo neighbourhood and Lev HaTorah yeshiva, helps create an environment made up of people of the highest caliber, people who are looking for the same lifestyle as you – one of values, chavrutot, and Torah learning.
You'll find community cultural and social facilities, as well as a beautiful synagogue.
A Life of Culture
A Life Lived Right
A Smart Life
A Life of Community
A Spiritual Life
A Healthy Life
A Life Connected to Nature
Contact us today for available Options & Sizes
​
Project Specifications
Prestigious 14-storey tower
Private parking, storeroom, and sukka porch for every apartment
2 express elevators in every tower (Shabbat elevator)
Direct access to commercial center for residents only
Spacious decorated lobby in every building
Two entrances to the building
Tenants' club for use by residents
Upscale and magnificent design
Green construction standards – Israel sustainable building code 5281
Concrete-encased walls
Enhanced acoustic insulation
Thermal insulation
Apartment Specifications
The apartment:
Rav Bariach front door and door handle (or one of equal quality)
Quality Pandoor (or similar) interior doors (waterproof)
Steel door in safe room
Granite porcelain floor tiles 80/80
Granite anti-slip imitation parquet floor in sun porch
Water outlet in sun porch
Mini central AC-ready
Supercryl 2000 paint throughout the apartment
Electrical
3-phase 40/3 amp electrical panel
Solar water heating system
Infrastructure for home theater system in living room
Infrastructure for heating in the bathrooms
Infrastructure for induction stove burners
Gewiss or Bticino appliances
Windows and Aluminum
Klil Designer Windows – 7000, 9000 series, or another of equal value
Insulated glass throughout the apartment in accordance with the guidelines of an eco-construction consultant and an acoustics consultant
Electric roller shutters at all the exits to the balcony and in the living room, except in the safe room
Kitchen
Deluxe 9-meter kitchen
Infrastructure for dishwasher
Water hook-up for refrigerator
Caesar stone countertop or one of similar value
2 acrylic sinks – flush installation
Retractable faucet
Bathrooms
Built-in cupboard in the bathrooms
Acrylic bathtub in the main bathroom
Wall-mounted toilets with concealed cistern – Gruhe or similar
Infrastructure for heater
Neve Shamir
Ramat Beit Shemesh
"The perfect place to raise your family or to retire and enjoy the beautiful views around Ramat Beit Shemesh!"
A private residential project facing the park.
You can choose between 3-6 room apartments with balconies, garden apartment and penthouses. The well thought out design of the apartments is coupled with a rich list of high level specifications.
3 rooms + option starting at 2,035,000 NIS
4 rooms + balcony starting at 2,230,000 NIS
5 rooms + balcony 2,420,000 NIS
sukkah balcony apartment with storage & parking.
Close to all major transportation lines.
Full community services, including a country club with pools, sports and leisure fields, an educational complex with kindergartens, schools, community centers, Synagogues, Mikvahs, and more.
Contact us today: www.LemkinRealty.com
and we will work together with you to find your home!
Lemkin Realty Office 02-999-5727
Ari 0526-444-588
Ruchama 054-793-1975
Contact Us